Wow, look at this, a post on Sunday for once!
I think the main thing this week is that the Speleology socks have been finished!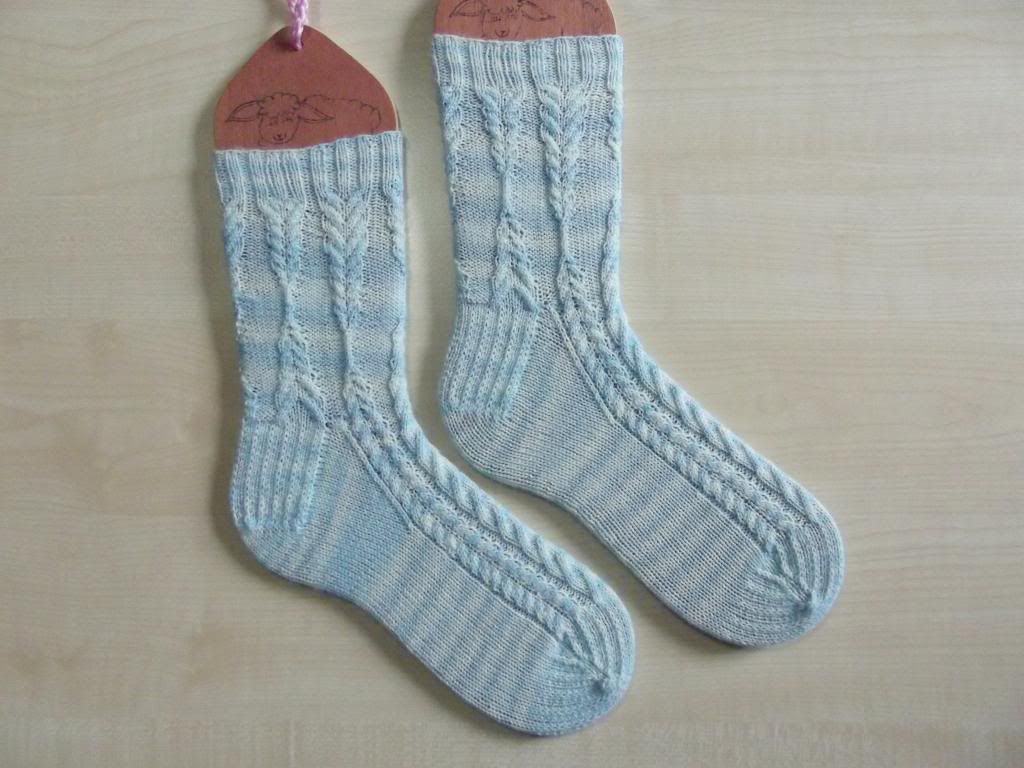 I'm actually not too sure about them. It's nothing to do with the pattern, they fit really well, the best of any cabled socks I have made, as the leg has more stitches than the foot, which is perfect for fitting around the calf and ankle. However, I was using the pattern to learn to cable without a cable needle, which means that the tension isn't great throughout the entire sock, and is really bad at the start of the first sock. Also, I had real problems with the yarn twisting, partly I think because I bought it in a destash and it came in a ball rather that a hank or centre pull skein. It meant I had to stop every couple of rows to let it untwist, and I think it has contributed to my funny tension.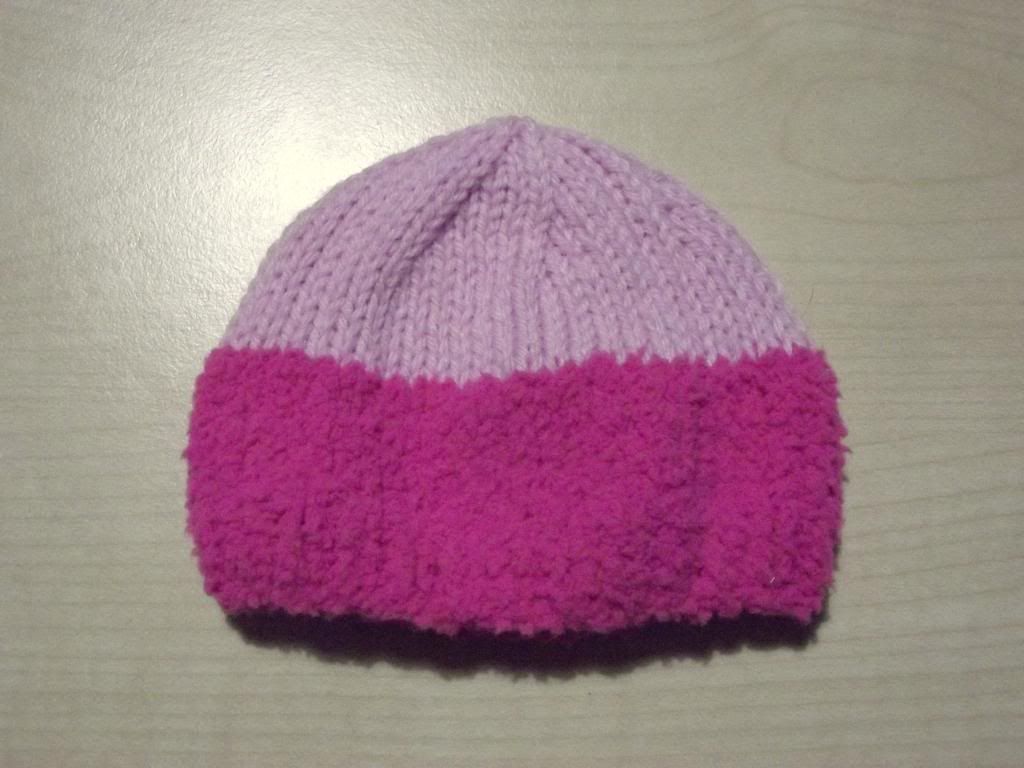 I also spent today making two preemie hats as a quick and easy project, because I'm not feeling too well. I love the fluffy pink yarn in the second one, I think baby hats are the perfect use for novelty yarn, as it's really soft. These used up every scrap of all three yarns, which is perfect!