This week has been all about working on Speleology. There isn't much to say about it that hasn't already been said really!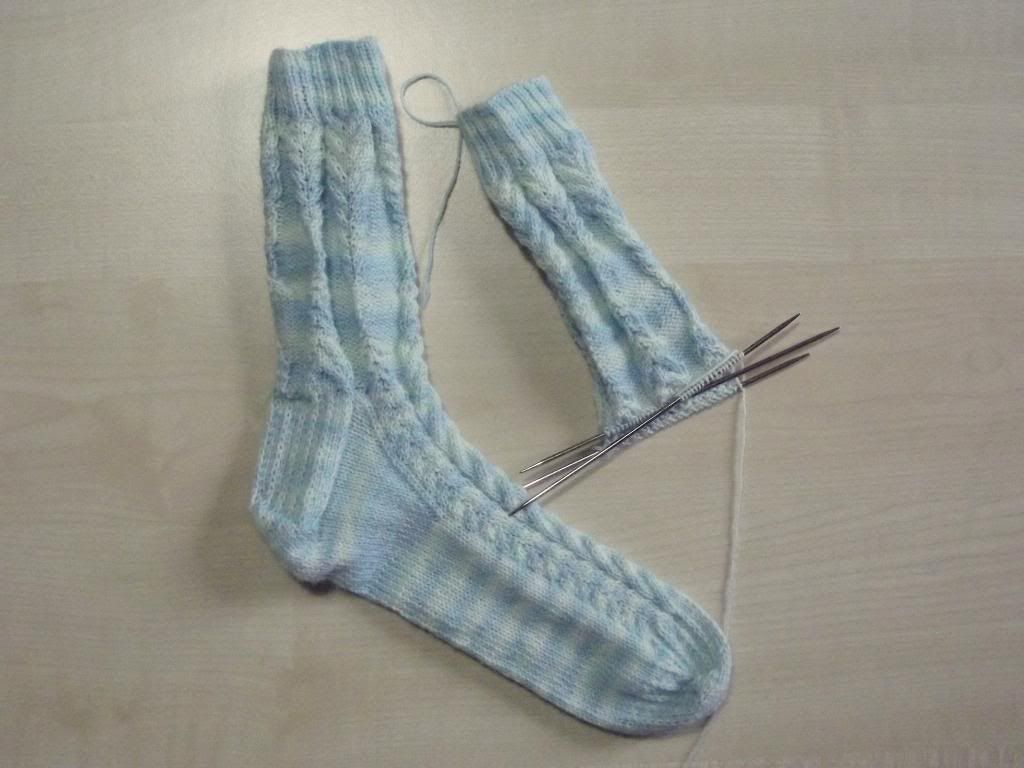 I've done pretty well so far, but I did have 7 hours of train knitting to work on it, because I went to visit my best friend this weekend, and the already long train journey was delayed by an hour. At least it was sunny on the station, but my pattern nearly blew away!
It was a really good weekend. I'm thinking of moving up to her city next year, so we went to look at the hospital and to every yarn shop in the city (6 I think). I didn't buy anything, but not due to lack of things to buy.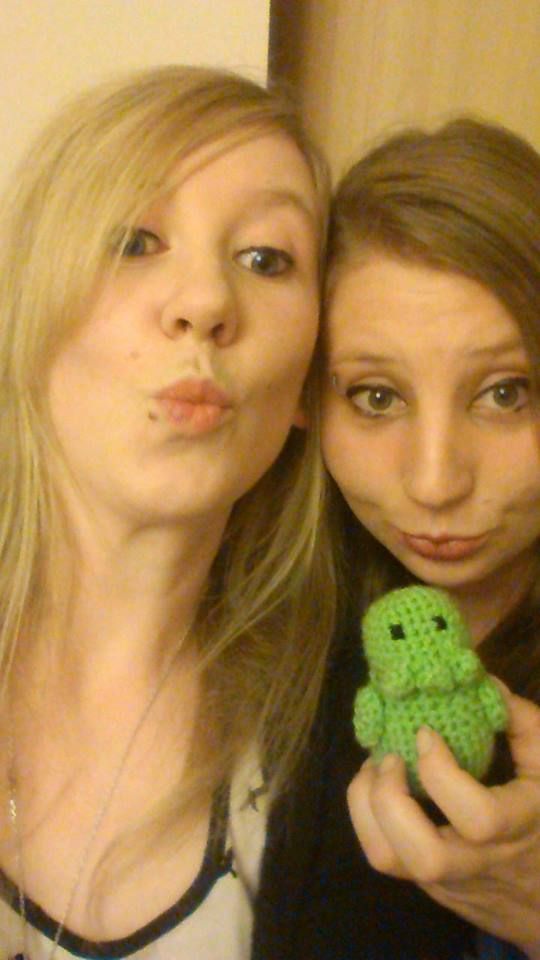 Yes, we were being stupid, but she loved Cthulhu. He is now on her bookshelf with Sidney the Dugong in a top hat and Arnold the owl cushion (she gets all the stupid things that I make...). There were some nice pictures but apparently the only one I have is us messing around with duckface.