A very brief update this week. I've been knitting on preemie cardigans again when I've had time, and I've got two on the (same pair) of needles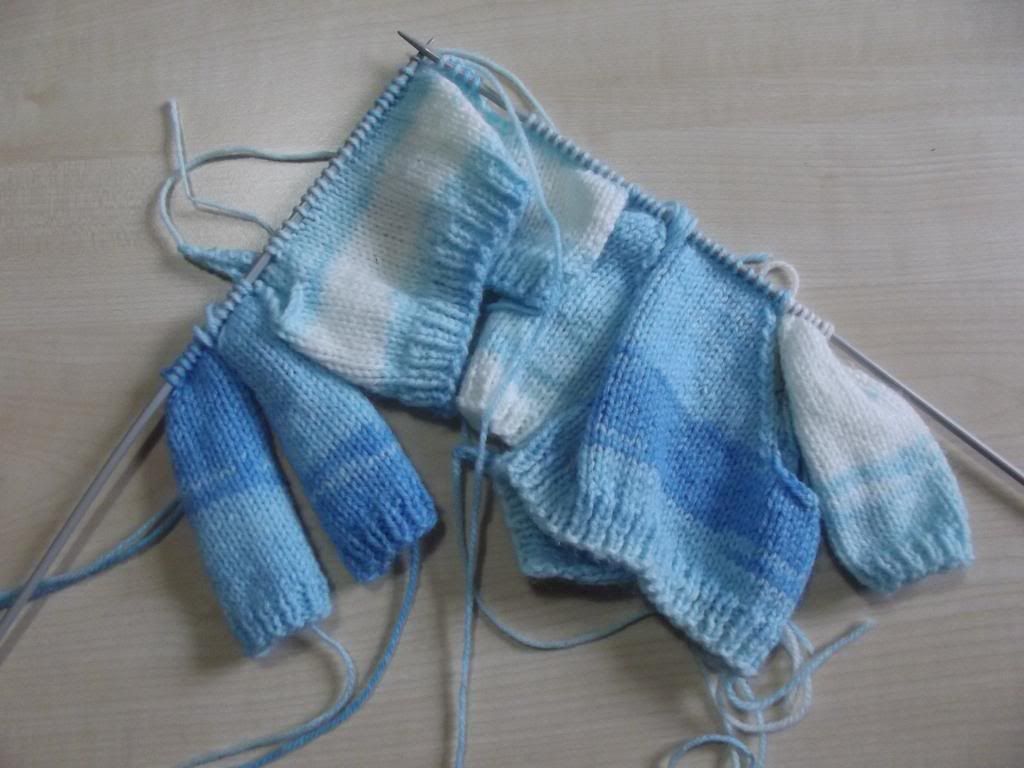 I decided to knt two before stitching them together because the dark blue with white sleeves looked silly and this way I have one that is dark and light blue and one that is light blue and white without wasting any of my yarn. I actually really like this yarn,
Teddy Bella Bambina
, the colour changes would be really nice for a bigger garment, and it's really soft, which isn't bad for £2 from the market.
So that's my update, since exam work is taking up so much time! I will be reading everyone else's when I have time, and hope you've all had more interesting knitting weeks than me!