I have finally finished my Jera socks, so pleased! It felt like these took forever, and they've been my only project for the last month, which is surprising, as I can usually knit a pair of socks for me in 2 weeks, and these are smaller than I would usually knit.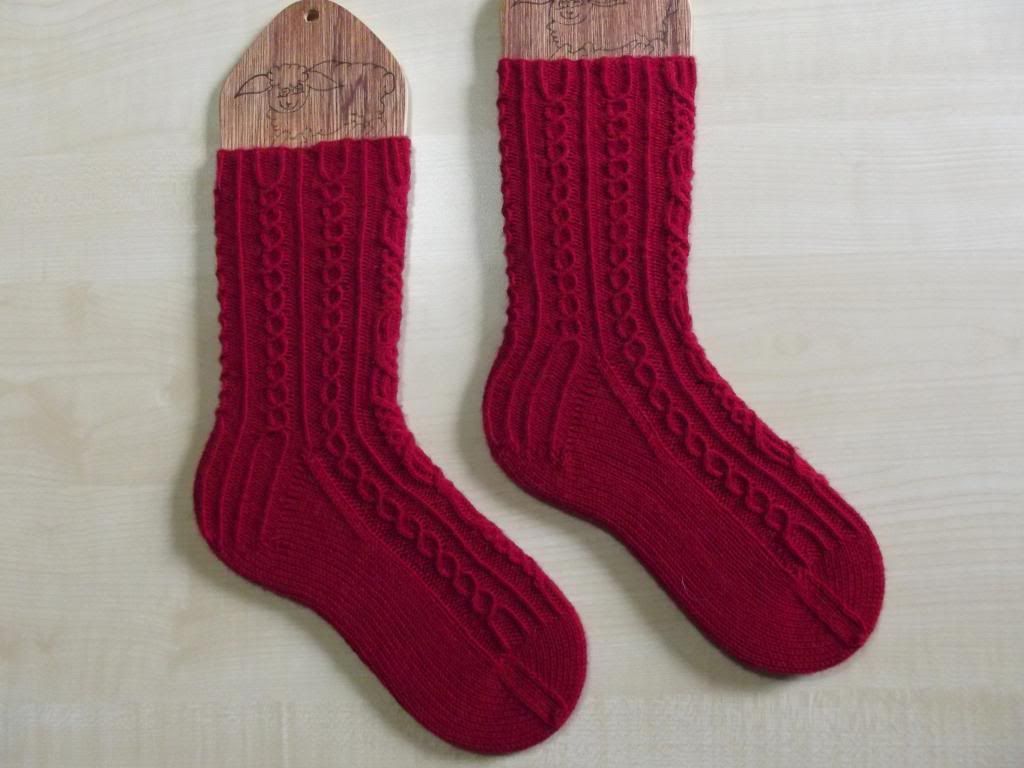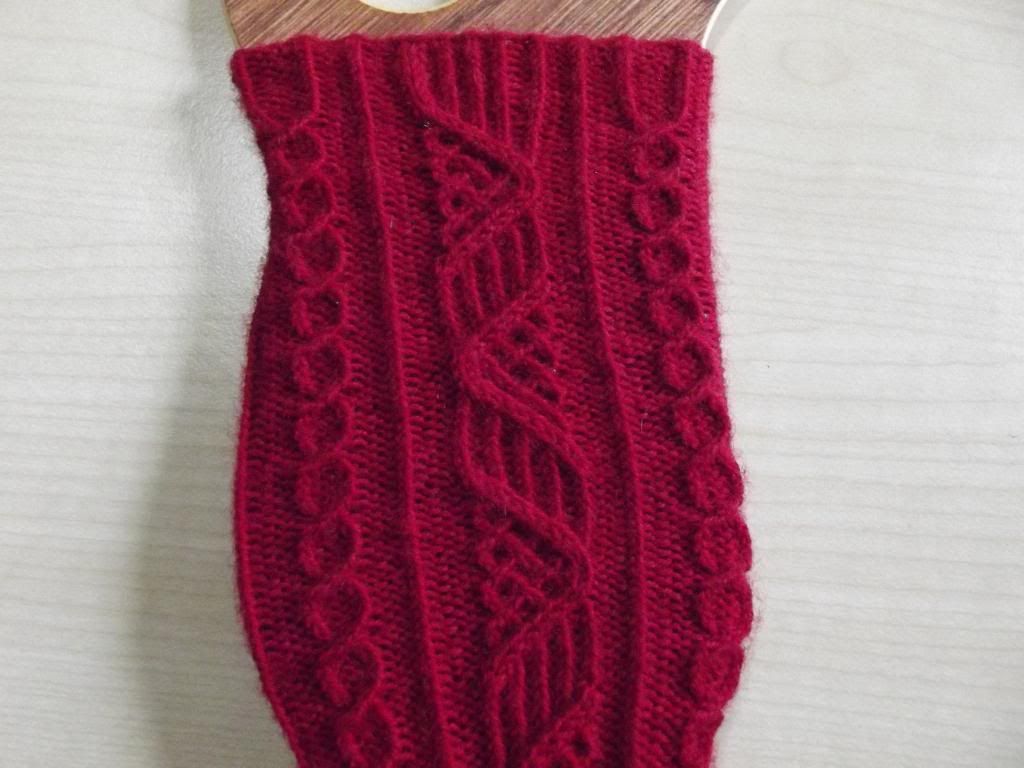 A close up of the front pattern. Am I really pleased with them, and I think my Mum will love them. If I was doing them again though, I would continue the side cables all the way down to the toe, rather than stopping them when the front cable stops. The pattern is really well written, and is available in both a written and charted form. The only problem I had with it was that the number of rows and the stitch count for the toe didn't match up, so I went with the stitch count and they came out fine.
I'm debating casting on another pair of socks, or going for a different type of project, feeling a bit socked out!
Need to get on with some work now, as my exams are looming on the horizon, so I'm feeling like I won't get a lot of knitting done now for the next couple of weeks.