So I've been getting on pretty well with my Celestarium. I'm up to row 90 in chart E, so I'm probably about a third of the way through.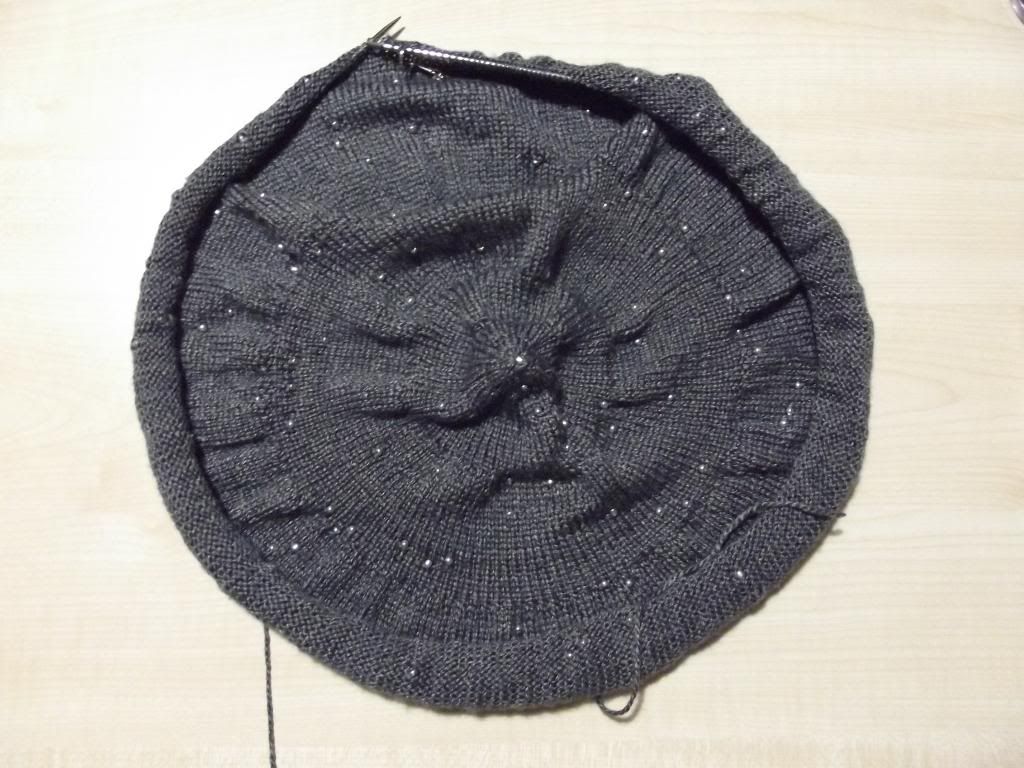 I'm still loving it, but I'm currently on my largest cable, and have a lot more width to add so it's getting quite hard to knit. I've ordered some cable connectors from KnitPro so that I can attach my cables together to make a longer one. No idea how well they'll work, but hopefully they'll mean that I can see the constellations again, which is what I'm really liking about this.
It's so addictive, I keep thinking to myself "just one more bead," and before I know it I've been knitting on it for half an hour! There are people in the knitalong who have already finished theirs. I know I started a bit late, but I have no idea how anyone knits that fast!
For more amazing WIPs,
click here