Well, the best news of the week is that I've finished my exams. Paediatrics and the Obs and Gynae practical went OK, but the Obs and Gynae written paper was horrible! Luckily, it wasn't only me that thought that, so hopefully I'll have managed to pass.
In the last day or so, I've managed to finish one of Connor's socks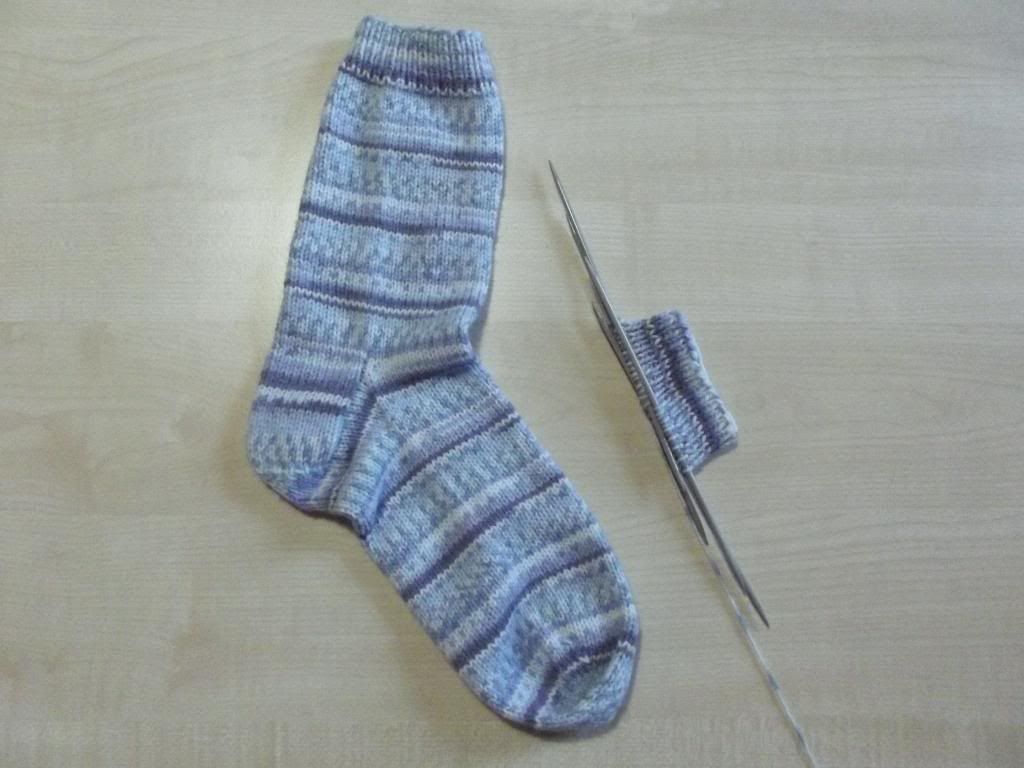 They do seem to me to be more like stockings than socks, but they fit him, and that's all that matters. I decided fitting properly was better than knittng them as a surprise, but he still won't be getting them until Christmas!
I do have to acknowedge some amazing people though, over on LSG I was gifted the Beekeeper's Quilt pattern from the fairyhoarmother (yes really), which was a very sweet RAK from one of the student midwives on the university thread that I hang out on. I also recieved 400g of Chocolate alpaca from the UK Karma swaps group, which is amazing and I will be spinning up soon!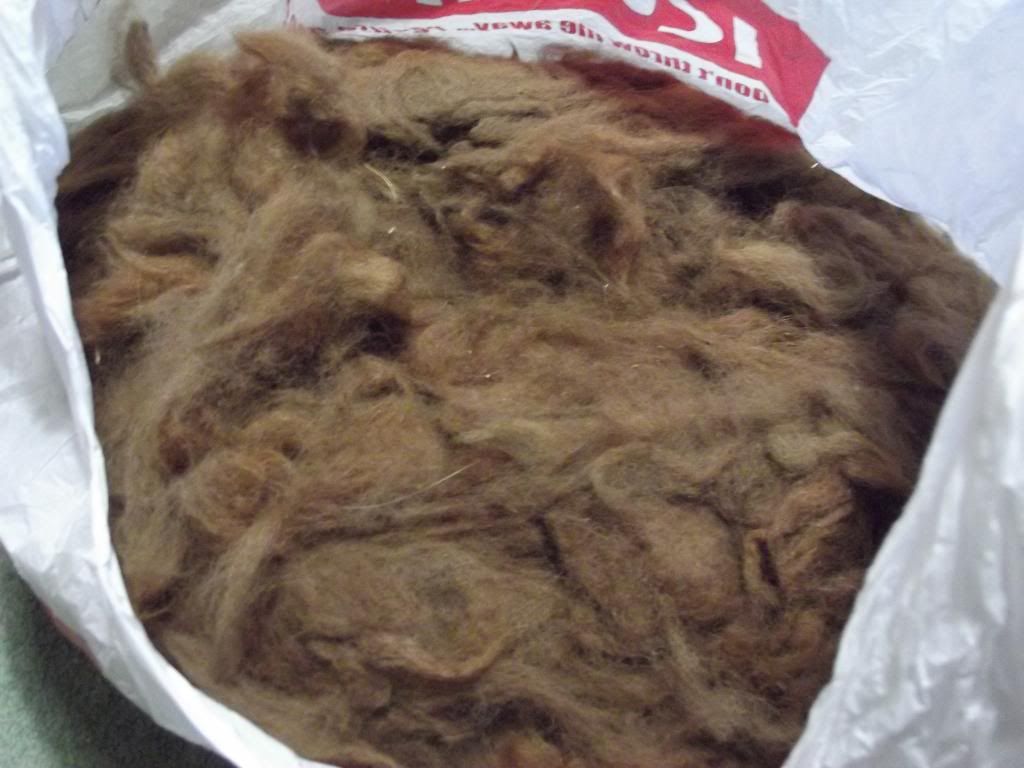 I don't really have much to share today, since exams have kind of taken over my life, but I'll be reading all your much more interesting posts tomorrow!