Well, it's been a long time since I've done one of these! Most of my knitting recently has been off my Year of Projects list, but when I finished all my Christmas knitting, I decided to make a quick hat for my Uncle, or he would be the only person without a knitted gift on Christmas day.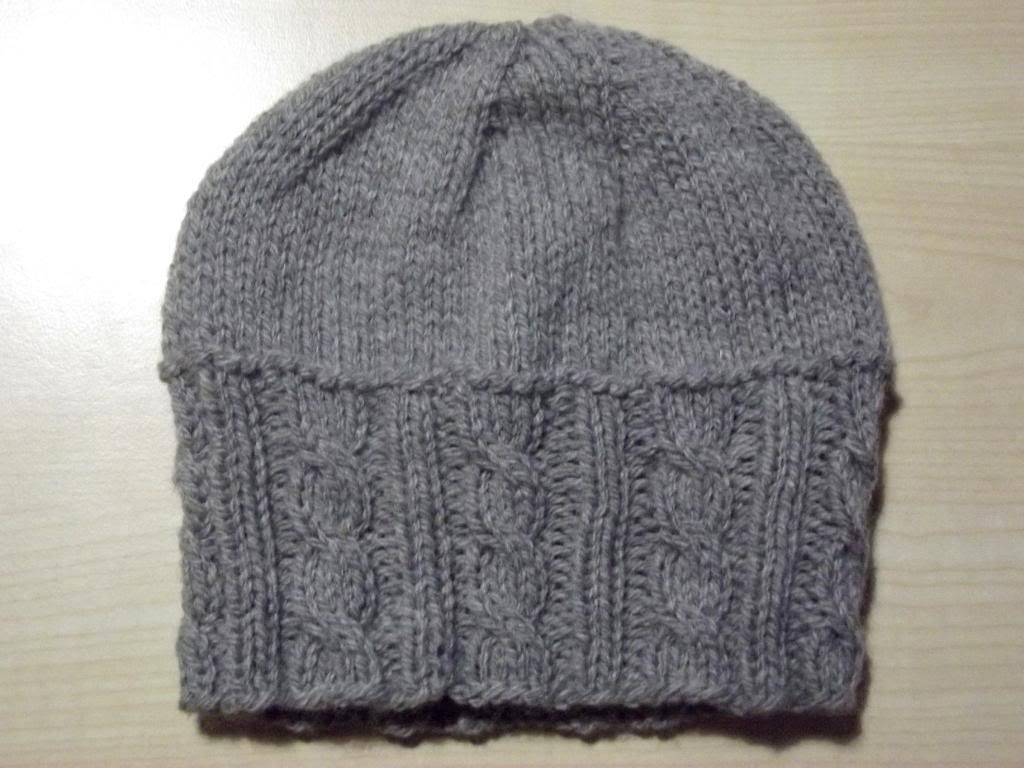 This pattern is
Fisher Cable Hat
, and it's a very easy to follow pattern that is quick to knit up. I was using aran yarn rather than worsted, which the pattern calls for, so I only cast on 80 stitches, and decreased the amount of plain knitting above the brim to14 rows before decreases instead of the 20 the pattern calls for. I'm pretty pleased with it, it fits Connor perfectly, so I'm thinking it will fit, and it only took 2 evenings to do.
I also have another (none knitting) FO.
I graduated from my first degree last week (we get two degrees on my medical course, one for preclinical/research, and one for clinicals), and I now am the proud owner of a Bachelor of Medical Sciences with Honours, First Class.