I just have one project to share this week off my list, the last of my Christmas knitting!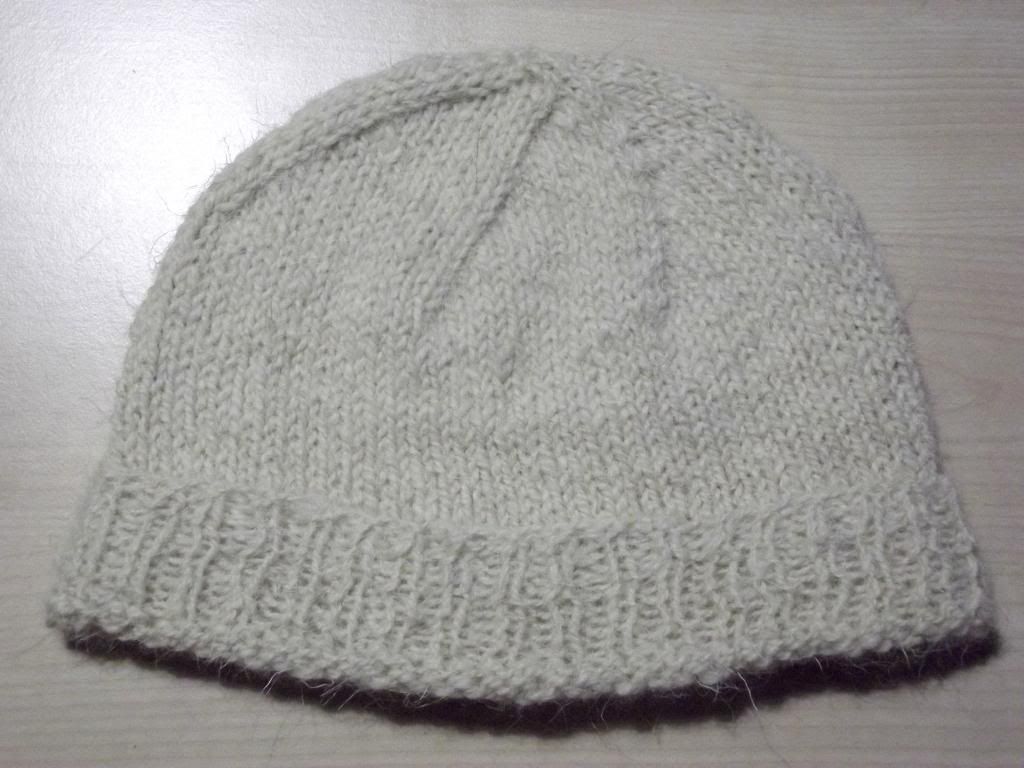 This is the finished hat for my Dad, made with my first spinning attempt on a wheel. It wasn't the easiest to make, since the yarn was very changeable in thickness, and I wasn't sure what my gauge would be. It took 4 cast on attempts to get this the right size, it kept coming out way too big! I was a bit worried that I wouldn't have enough yarn,as I only had 110 yards, but I came out with only 10 yards left, so it was perfect.
The aim is for him to wear it whilst hunting in the snow, so I didn't need to dye it, it's just a natural colour. It was very difficult to photograph though, the actual colour is much less grey and slightly more cream.
I also have a little FO that's not off my list.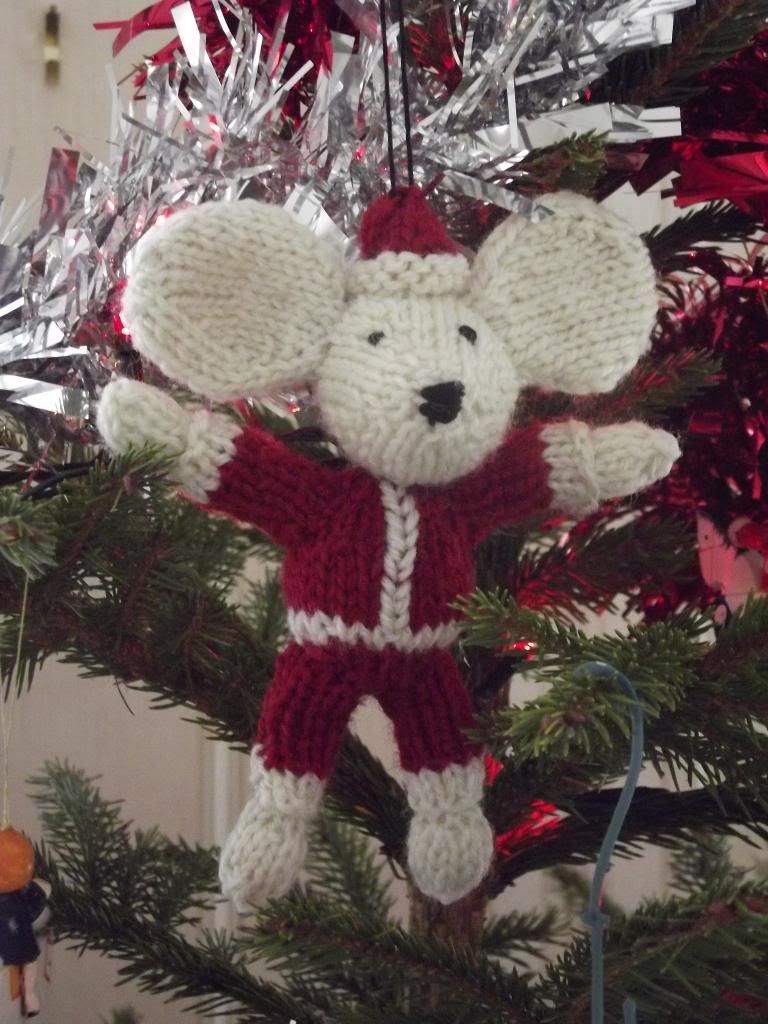 This is Mr Claus, since my Mum was complaining that she didn't have a new ornament for her (super tacky) Christmas tree. I think it's very cute and very silly! It only took an evening to knit, though it was a bit fiddly as all the parts were made separately.
I'm loving being on Christmas holiday, and I hope that everyone has a lovely Christmas, or any other winter holiday that you celebrate :)