So I'm taking a quick break from revising to write this post, I've got an exam tomorrow, Wednesday and Friday, and I'm starting to stress a bit!
I finished my little preemie set by making a cabled hat to match the cardi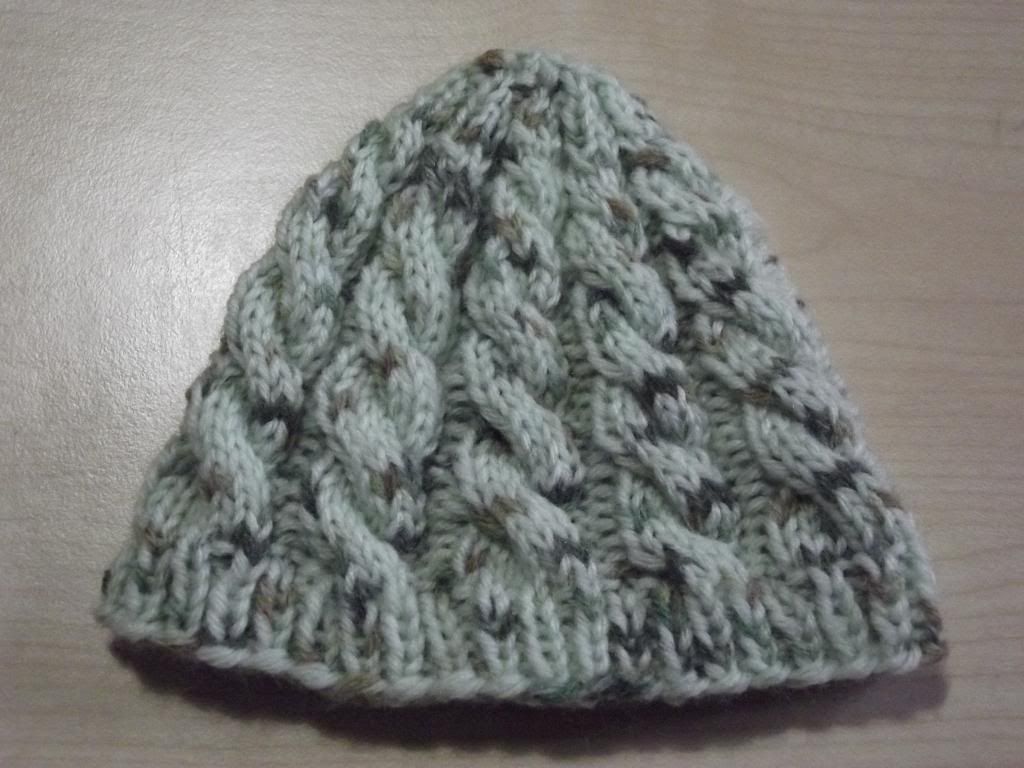 So on my last day of this placement, I dropped this little lot off at the NICU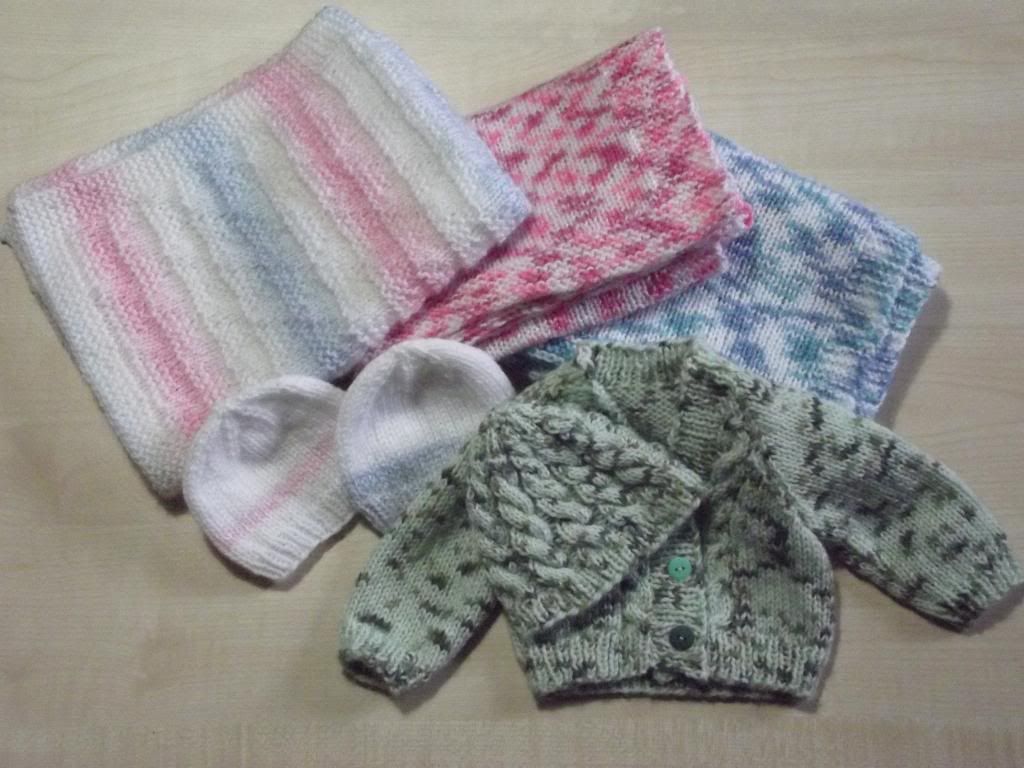 It felt like a lot when I was making it, but it doesn't seem like much now. I guess I'll have to get cracking and make some more!
I haven't really had much time for knitting this week, due to the exams, but I have started my next pair of socks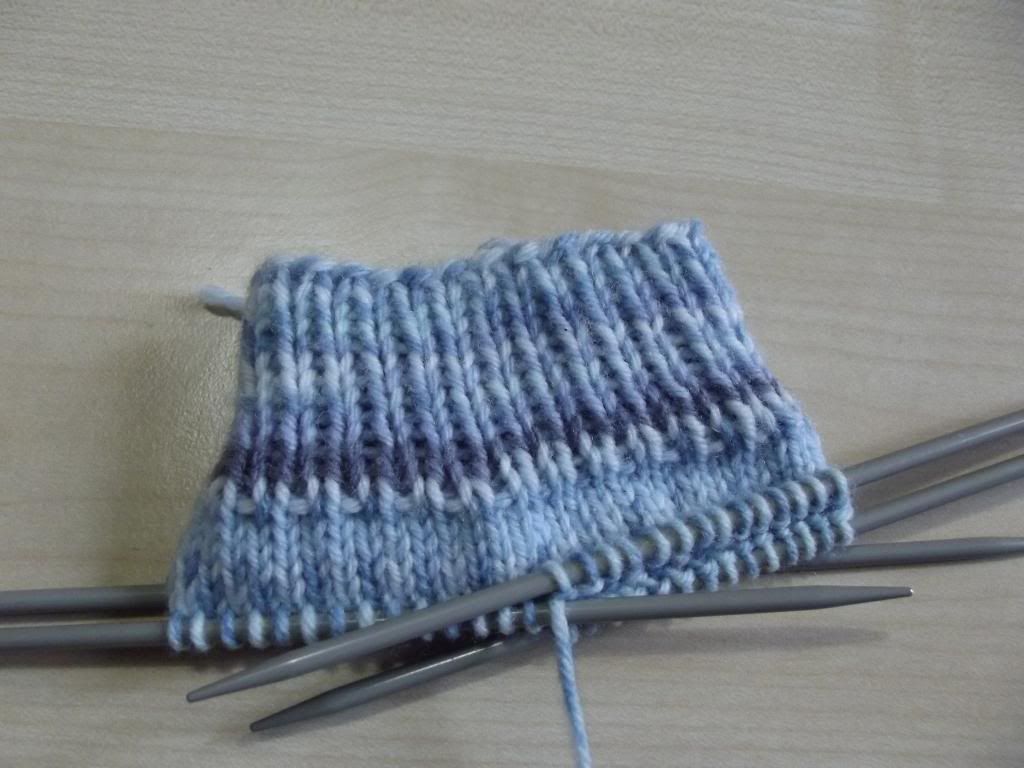 Connor asked for a pair of comfy slipper socks "like yours," so I bought exactly the same yarn but in baby blue, and I'm making him a pair. Not sure he'll think they're very manly, but they very soft and warm, so I think he'll like them. He has size 10 feet, so he's never getting a pair in sock yarn! These are knit in
Sidar Baby Crofter DK
and I love watching how the pattern comes out as I knit.
So very brief post again, but next weekend I will have nothing to do but knit! It will be bliss and I can't wait!