Arielle is coming along really well at the moment, I'm half way up the back, and although knitting a top with fingering weight yarn is slow going, I'm doing a lot better than expected.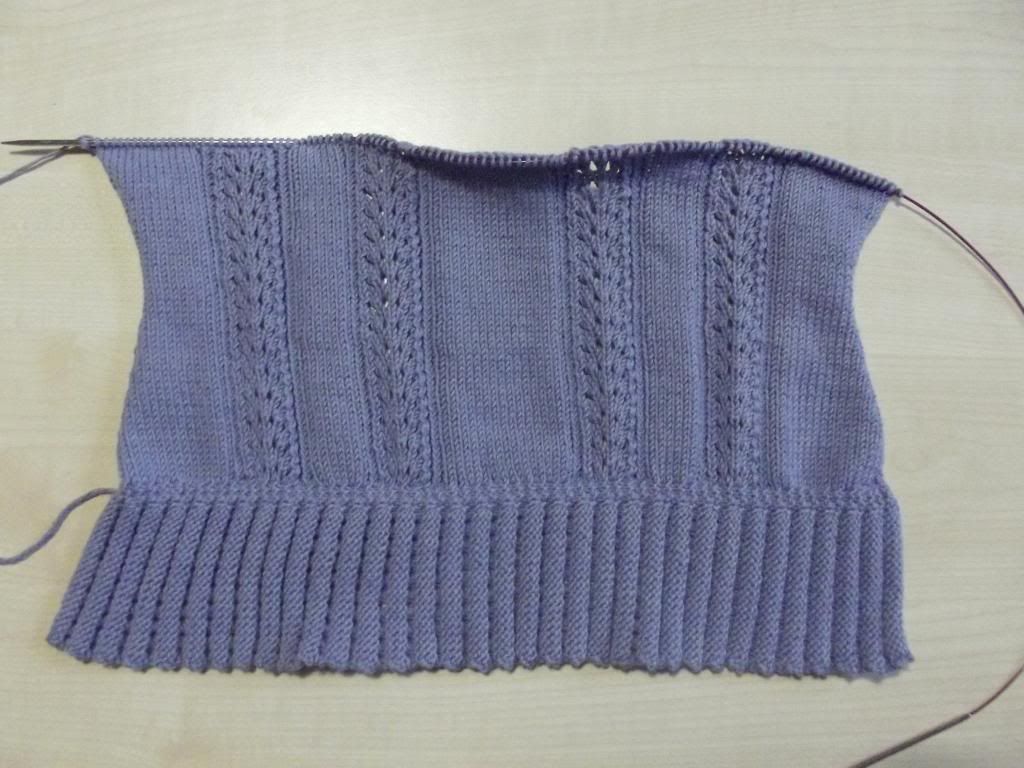 I'm really pleased with how it's looking. It's the first time I've ever used the recommended yarn for the pattern, as I bought the yarn about three years ago, before I knew that you didn't have to follow a pattern to the letter to make it look good, but I'm glad that I did. I think the two go together perfectly.
But this week, I've really been on a preemie knitting kick.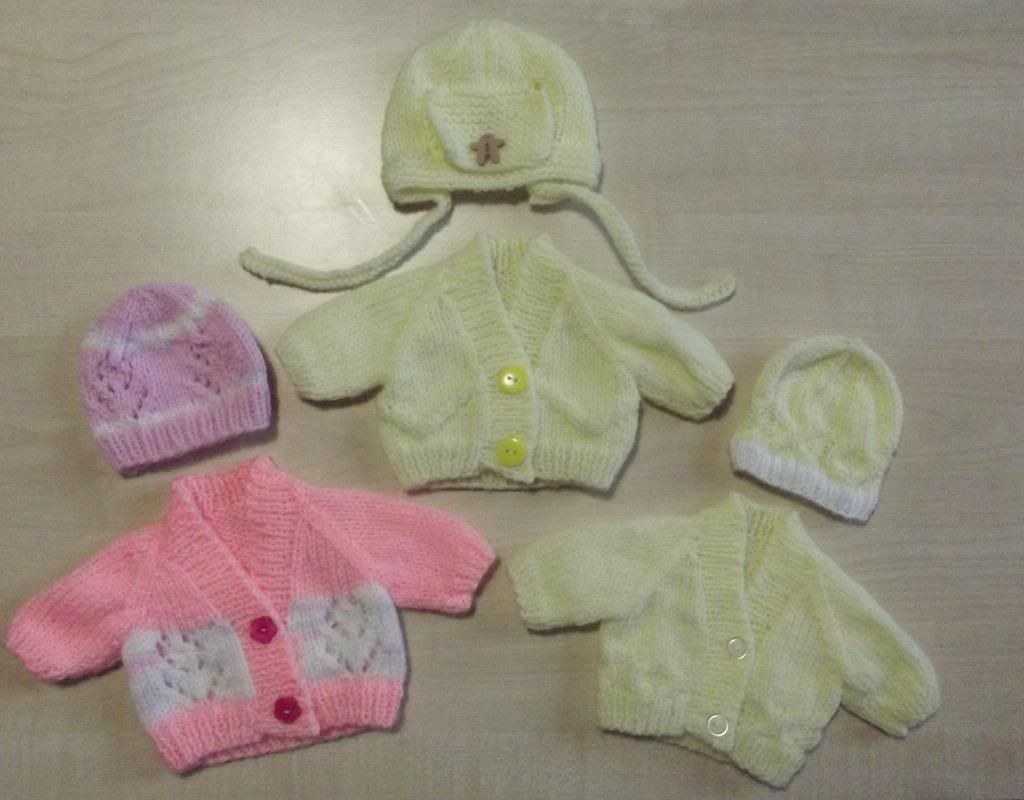 For anyone who doesn't know, I donate these tiny hats and cardigans to the neonatal intensive care unit at the hospital which I'm placed at. I love making sets, because I feel that micropreemies, and their families, deserve cute clothes just like any other. Being able to dress up their baby in something made with care and love add a bit of normality to a very difficult situation.
I'm always on the look out for stitch patterns that will fit on the hats and cardigans, but wouldn't overwhelm a tiny baby. The patterns would need to be between 4 and 12 stitches wide and no more than 16 rows high. If anyone has any suggestions, I would welcome them!
In none knitting news, I have started a trauma and orthopaedics attachment this week, and ironically, I managed to tear a ligament in my ankle at trampolining on Sunday, so I was on crutches all week, which has been a bit miserable. Thankfully, it was only a week, so I'm off them now, and limping around a bit. Hopefully it'll all clear up soon though!