I've got quite a few projects to share this week. The first was the successful conclusion of all my spinning experiments last week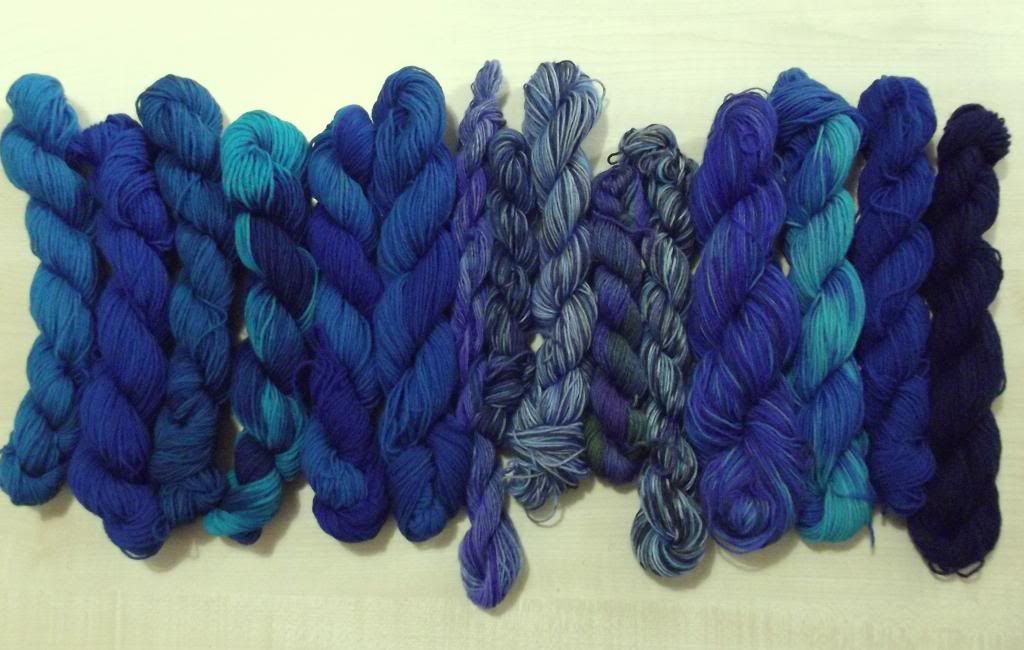 This is 15 skeins of different yarns, some dyed with Wilton's Icing Dye and some with Colourfast All-in-one Ultramarine. 8 of these skeins started as the same colour of greeny-turquoise, the dark blue on the right was yellow, and the middle skeins are variegated sock yarn overdyed with blue to make them fit into my colour scheme. All of them are going to become hexipuffs, and I've already started knitting with one of the sock yarns (the stripy blue in the picture below). I tried different methods include using different concentrations of the same dye, and tying the skein in knots to get 15 different skeins, all of which will eventually all become little puffs.
This is this weeks supply of hexipuffs, the blanket is going well, I have about 40 puffs now, only 344 to go...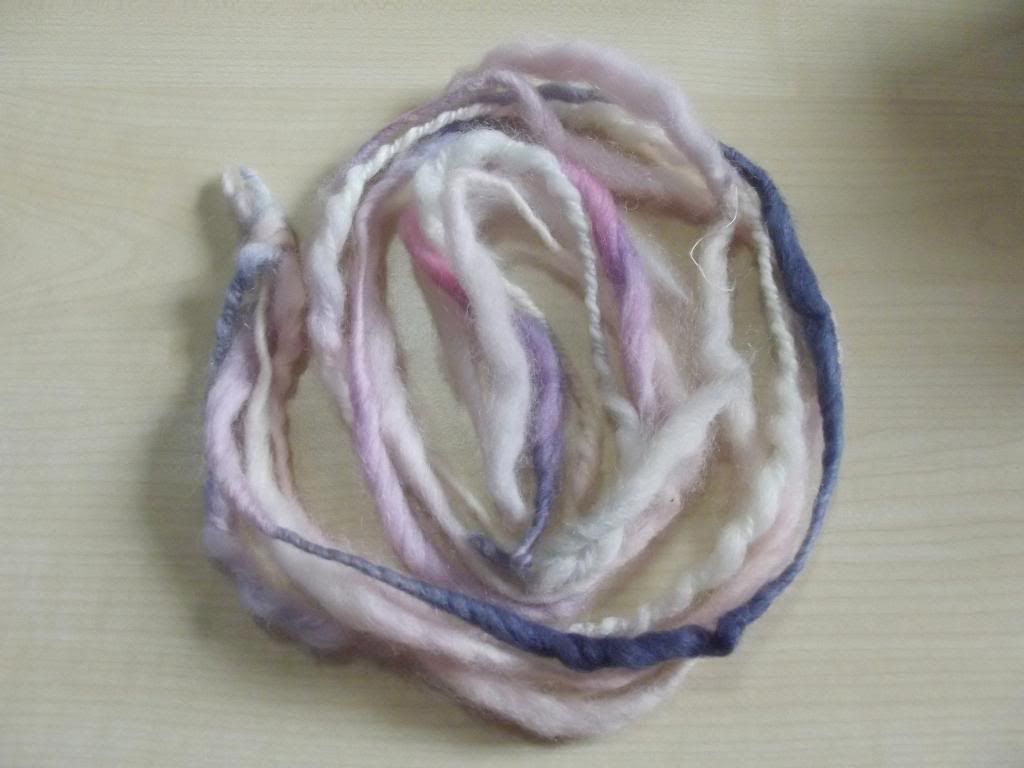 I also found four
50cm strands of art yarn hanging around in my stash box when sorting to try and fit everything in. (Yes everything fits, except the stuff that's in the other box, and the for sale bag, and the baby yarn bag, and the stuff for my next project, ooh and that random skein I found lying around…..)
So I decided to
play with my spinning wheel and see what I could do it.
I tried deconstructing it, drafting and respinning it, then practised Andean plying to get a barber pole effect. And I love it! It's only 22 yards, but it's a pretty 22 yards.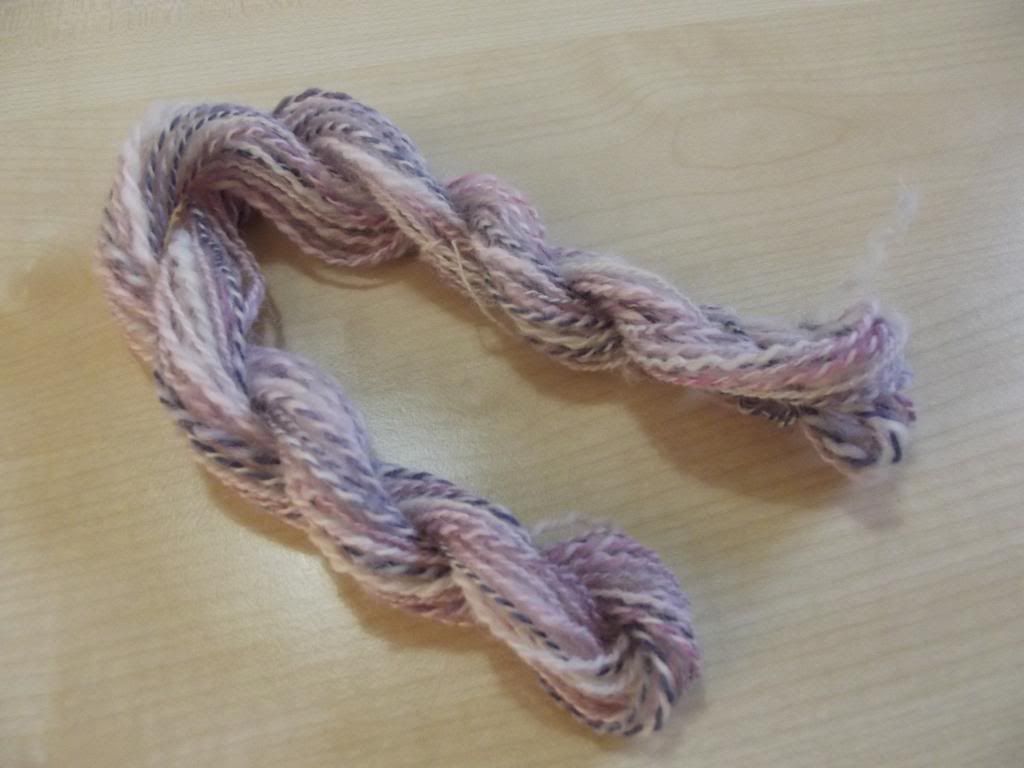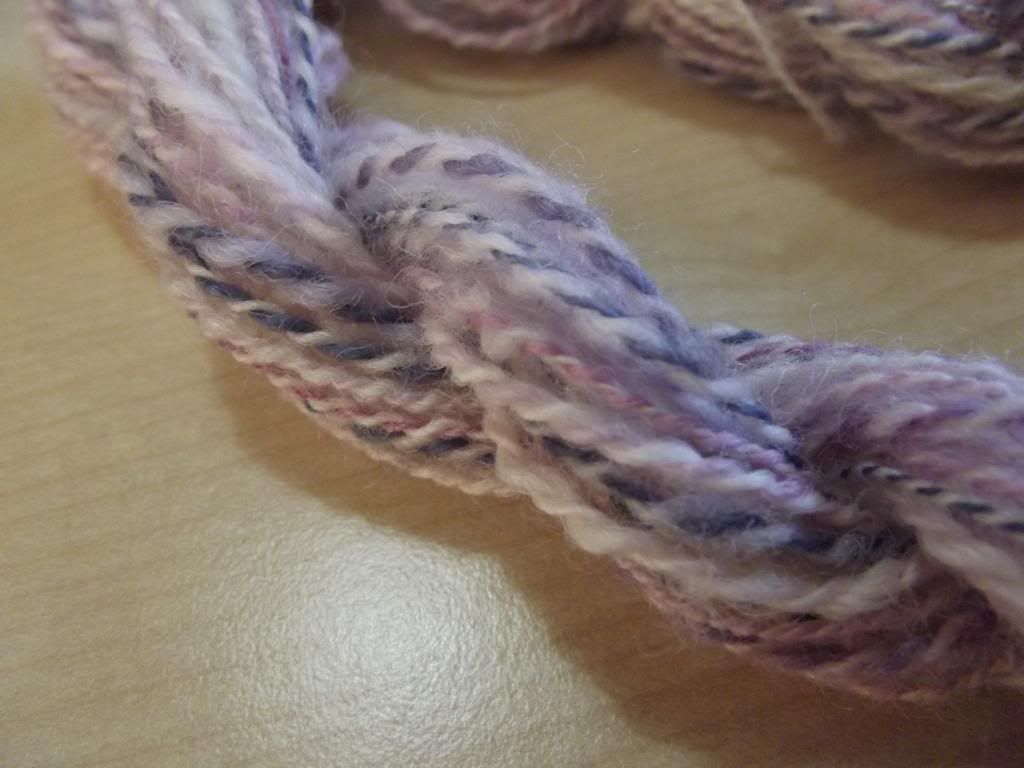 I have also finished Tubby, after a marathon bubble knitting session, followed by 50 (FIFTY!) french knots for bubble eyes. I finished this about about 1am, as I decided I wasn't going to bed until it was finished!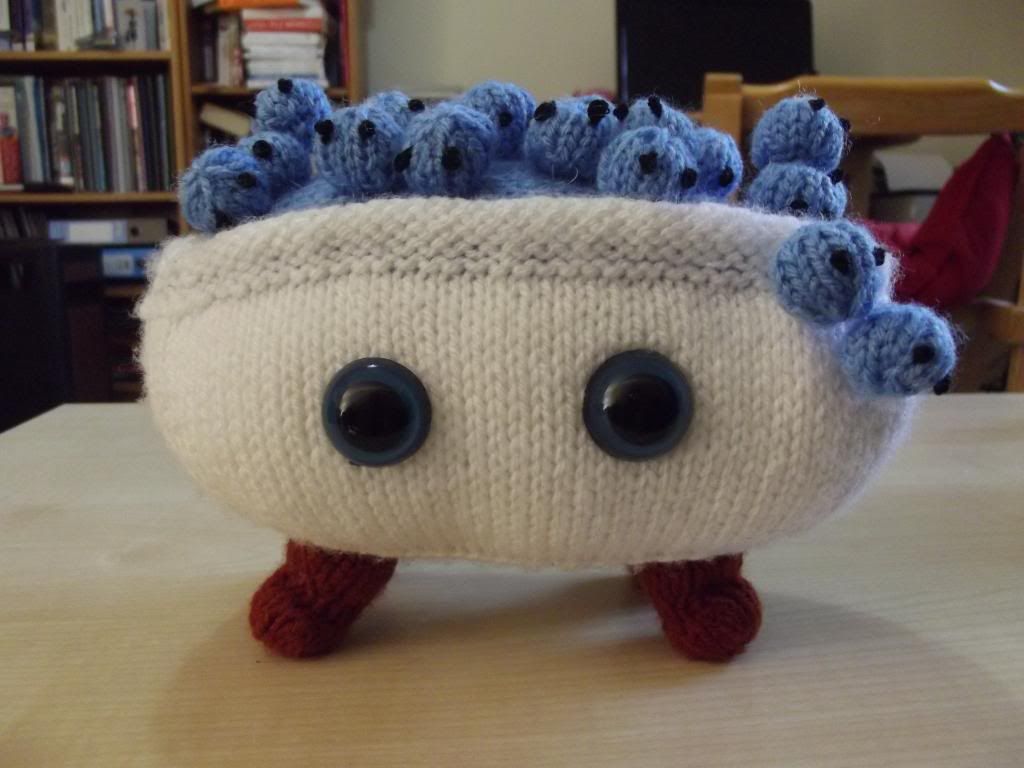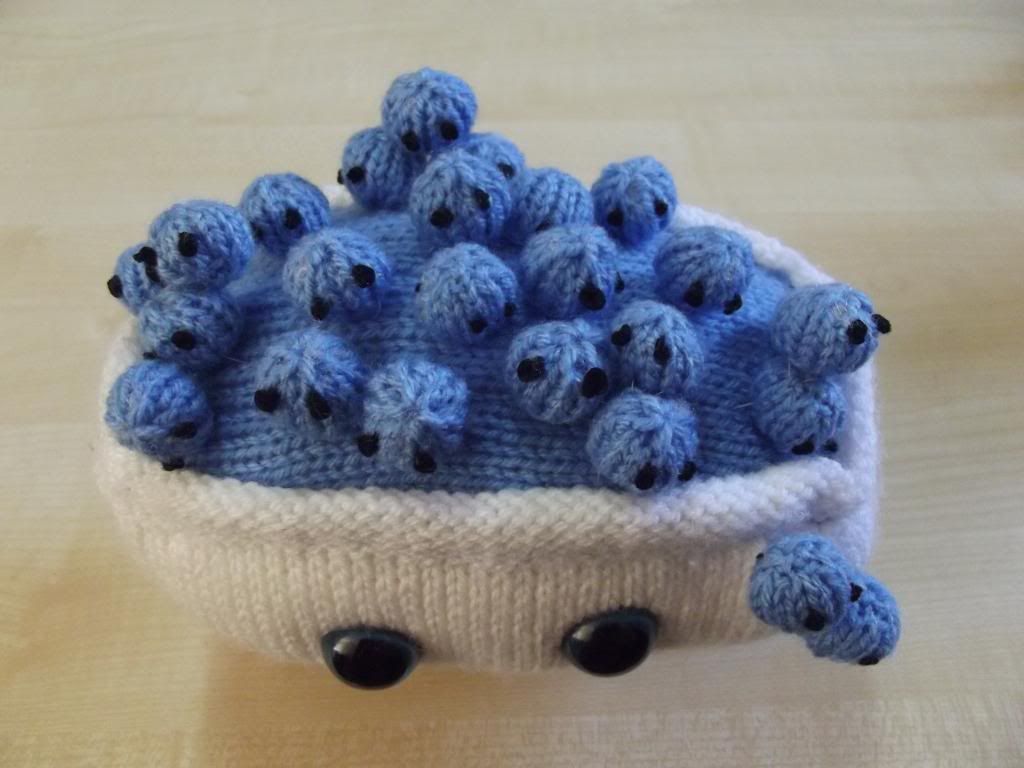 I've also started Arielle, but not got very far yet! Can you tell what it is yet?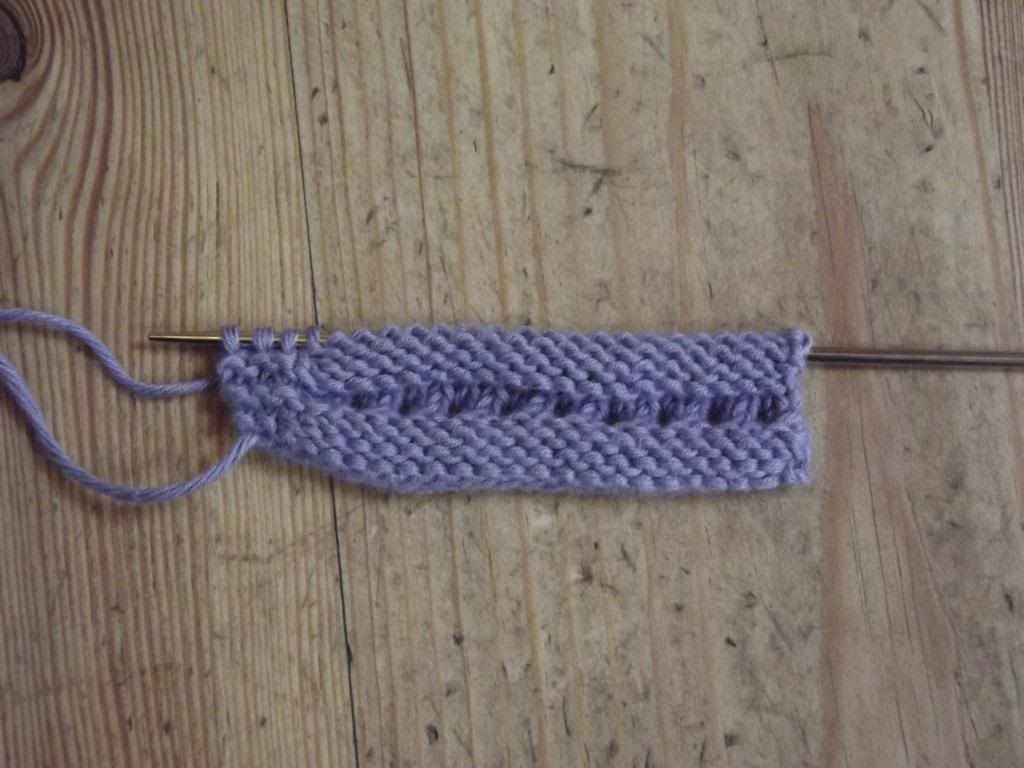 And final yarny goodness. I got out my lovely Shetland fleece to have a look at. It seems to be really good quality, and I'm planning to have a go at washing and carding some of it to see how long it will take me to do the whole lot.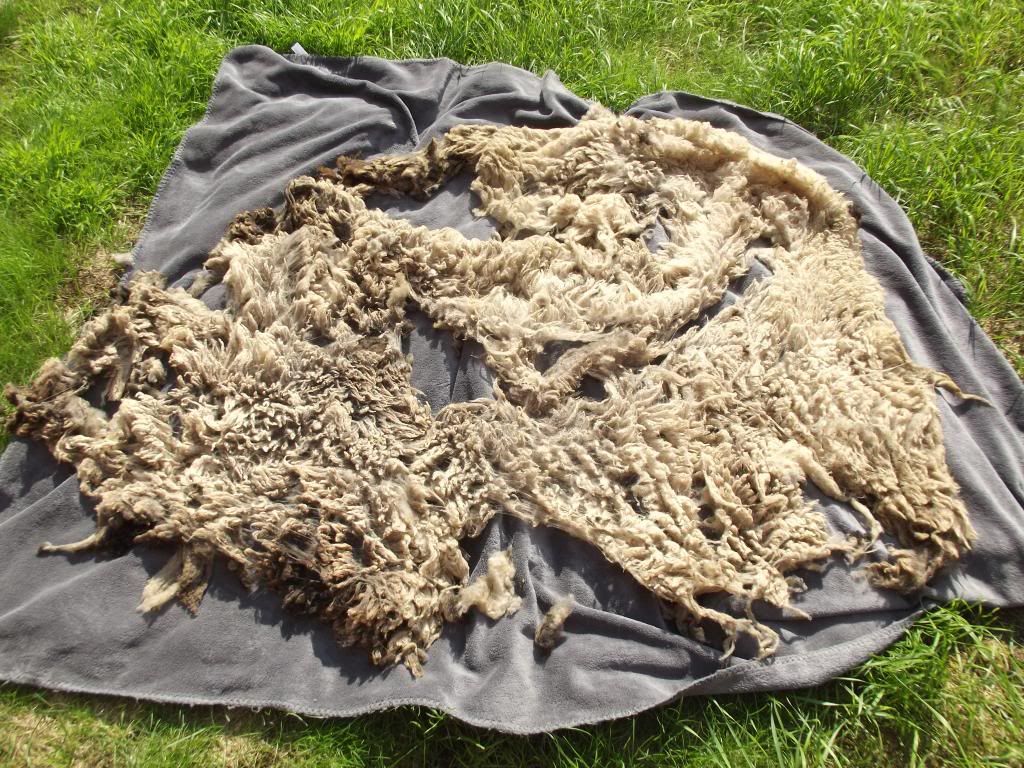 I'm currently at my parents' for the weekend, as my consultant is on holiday next week, so I get almost a week off placement. I have an hour lecture on both Wednesday and Thursday, but that's all I have to do, so I though I'd take the opportunity to go see the family, since Connor has work experience in Leeds this week, so I could give him a lift. I also got to see my god-daughter, who has grown so much! I love seeing her, and we were a team playing bingo and won, though I can't guarantee we won since she kept marking off numbers when I wasn't looking. She's got really chatty now!
Then today, my Mum finally got her birthday present, doing some laps in a Lamborghini. It was hilarious because they had to get the booster seat that was there for the small children who were having rides in a race car, as she couldn't see over the steering wheel!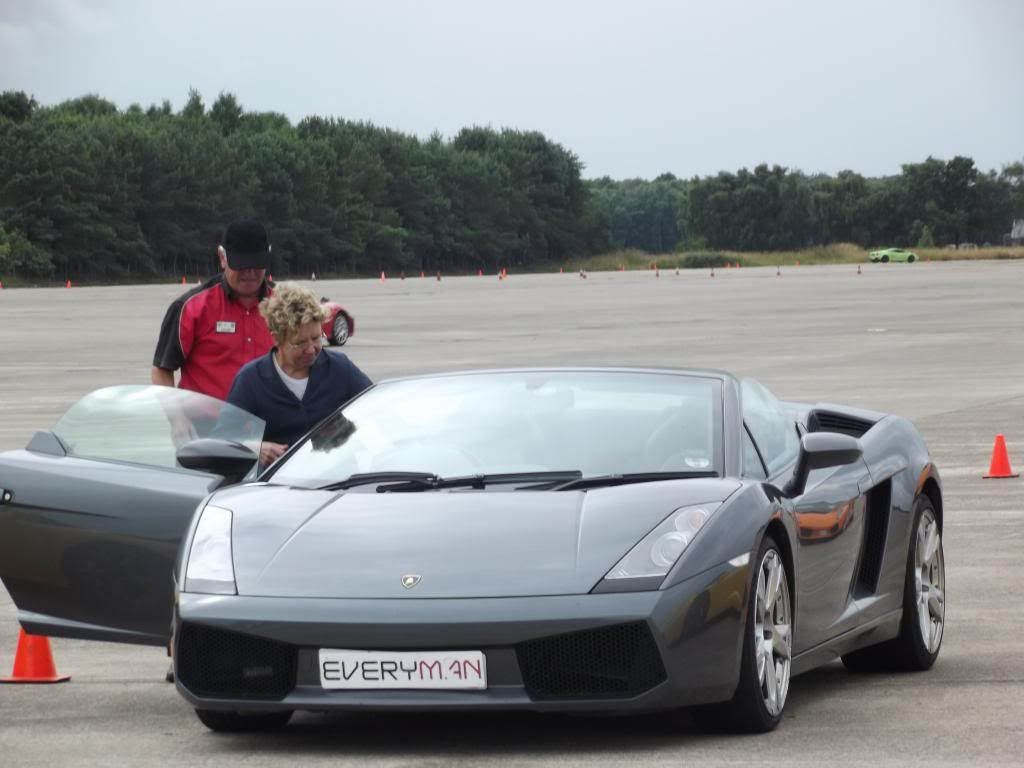 I also got a lovely gift in the post this week. I'm doing some sewing and blocking for a lady on Ravelry who is sending two shawls to her nephew's new baby, and she sent me my very first pair of hand knit socks that I didn't knit myself! I'm so excited, no one ever knits for me!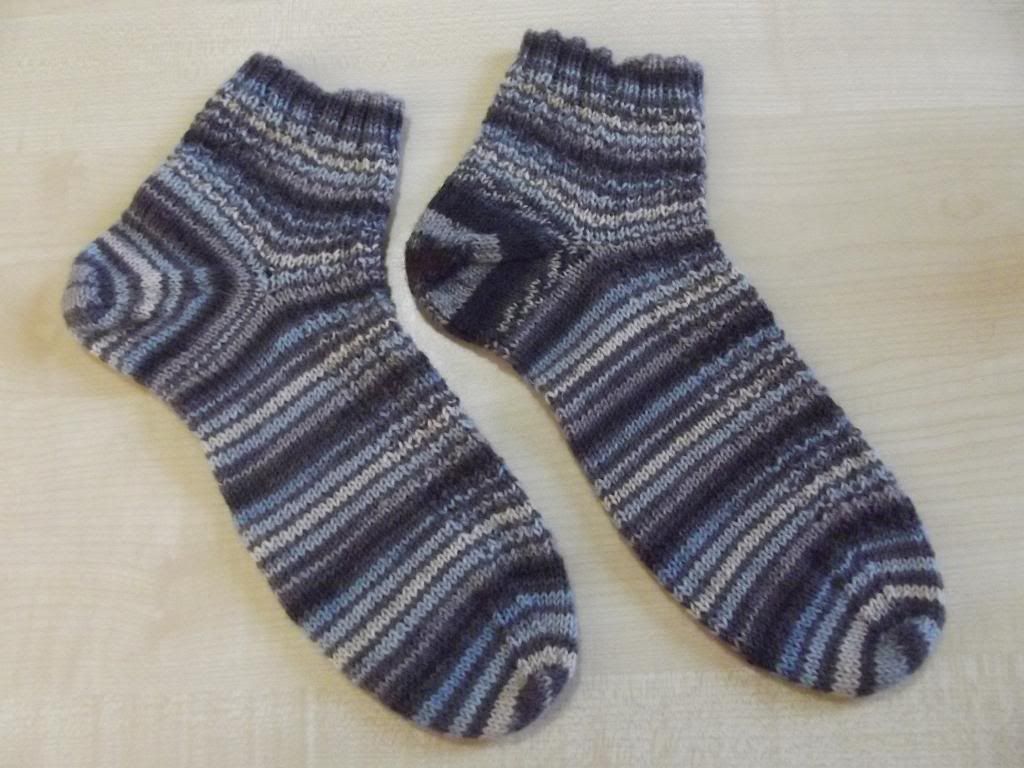 I'm going to knit and relax for the rest of the week, until I start a next placement a week on Monday, it's going to be lovely!