So I've got on really well with my Celestarium this week. I've finished the charts, and I'm half way through the edging. I took everyone's advice, and went for the simple edging as written in the pattern.
I can't wait until it's finished and I can get a good picture of it, I really love it! It's currently about 36 inches in diameter, and I'm thinking it'll be at least 40 when it's blocked. Perfect for wearing to keep warm on a cold spring night.
I've also cast on a simple sock project for train knitting. I have to say, I was very stressed when I started knitting these socks, and this is all I have to show for 7 hours work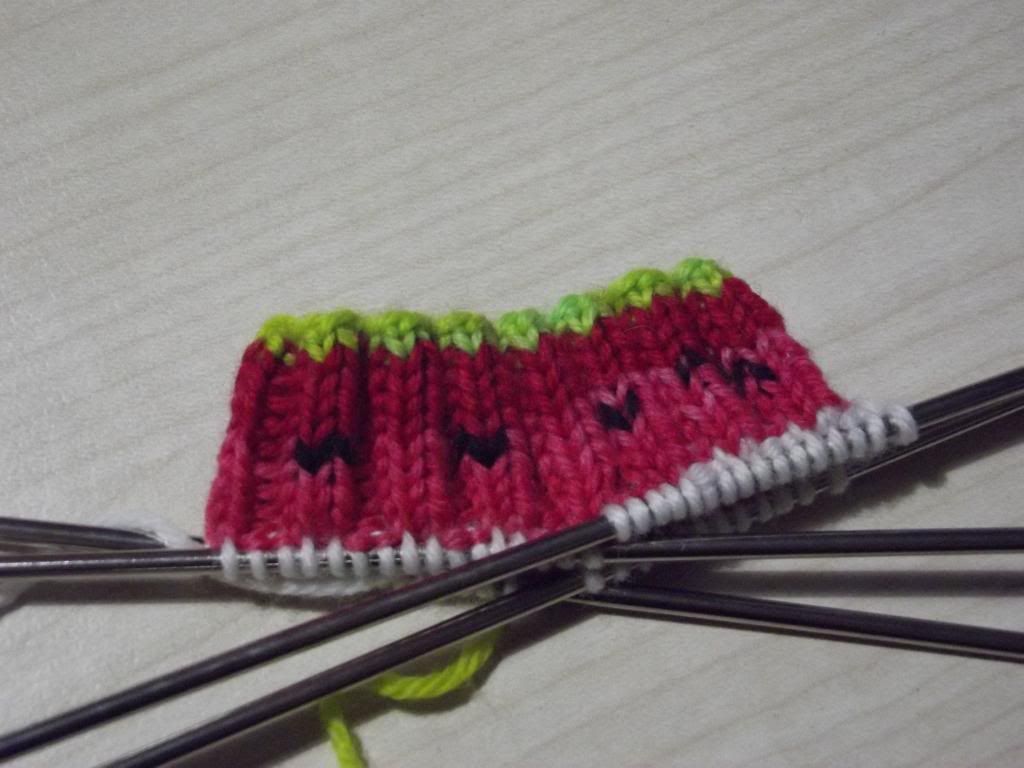 I was knitting them on the way to and from a funeral, so I wasn't really paying attention, and the next day, despite having knitted about half the leg, I realised they were far too small, so had to frog them and start again. The yarn is a watermelon self striping, which looks great when knitted up, though you'll have to take my word for that!